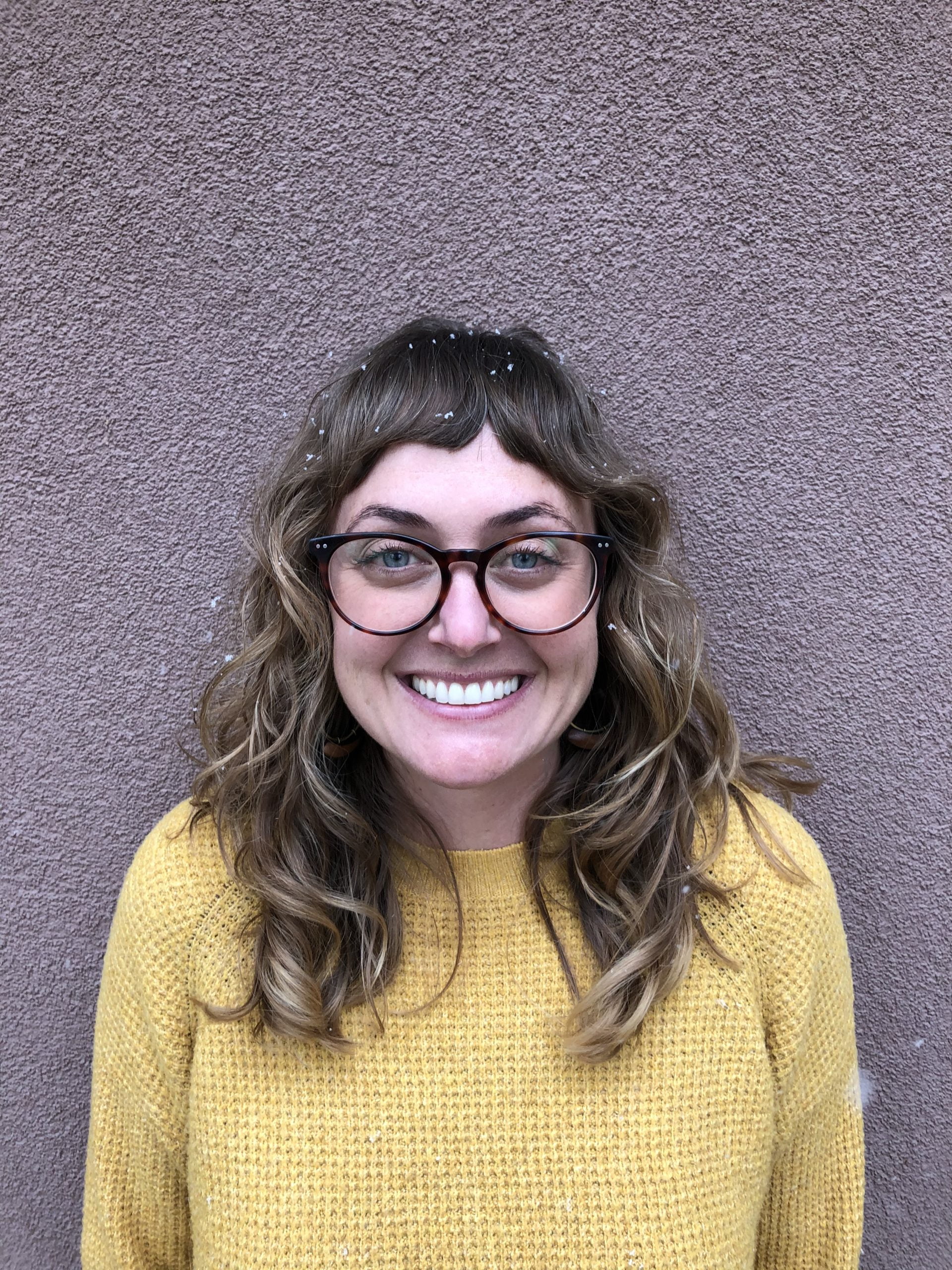 Jenni Berkman is a Licensed Clinical Social Worker and a Certified Addictions Counselor at Columbine Behavioral Healthcare in Durango.
About Brittany Brumfield, LCSW
Brittany Brumfield (She/Her/They/Them) is an LCSW who primarily treats adults at Crossroads in Durango.
Brittany has experience in individual and group therapies. She has worked with individuals struggling with a wide range of challenges, including anxiety, depression, identity exploration, including gender and sexual identity issues and development. She has also helped patients with life transition from young adulthood to older adulthood, psychotic disorders, mood disorders, and crisis management.
Brittany began working as a crisis therapist in 2013. Brittany utilizes various approaches that include ACT – Acceptance and Commitment Therapy; DBT – Dialectical Behavior Therapy Psychodynamic, Mindfulness, Solution Focused, Strength-based and crisis interventions
"I am committed to advocacy work, empowering individuals, and building strong communities. I believe it is important for each of us to feel heard, supported, and valued. That is why I became a Social Worker and Therapist. I believe in creating an environment of collaboration where individuals can use their strength to heal, learn, and develop connection both to themselves and those around them."
Brittany is from Salt Lake City, Utah, and has lived in Durango since 2016. "I enjoy spending my time soaking up the Southwest landscape and the awesome beauty and history our public lands have to offer. I also enjoy developing my creativity through pottery and other craft/art projects, dancing up a storm on any dance floor, and spending time with family, friends, and snuggly animals."
Axis Health System is a provider of Colorado Crisis Services. Funded in part by the Colorado Department of Human Services. 
Axis Health System complies with applicable Federal civil rights laws and does not discriminate on the basis of race, color, national origin, age, disability, or sex. Axis Health System does not exclude people or treat them differently because of race, color, national origin, age, disability or sex. For more information, click here.