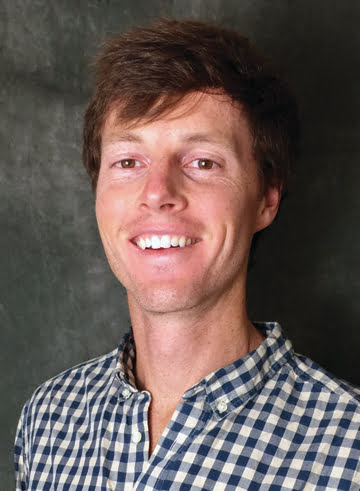 Dr. Blake Brown, DDS, is a dentist at Durango Oral Health Clinic.
About Dr. Blake Brown
Dr. Blake Brown, DDS (Doctor of Dental Surgery), attended Harvard College for his undergraduate degree. He later obtained his dental degree from the University of North Carolina Chapel Hill School of Dentistry. His general practice residency was completed at the Queen's Medical Center in Honolulu, Hawaii.
Dr. Brown has practiced general dentistry since 2012. He spent two years working for the Indian Health Service in Alaska, and two others spent working in private practice in Wanaka on New Zealand's South Island. He is a past member of the American Student Dental Association and the New Zealand Dental Association. He is a member of the American Dental Association.  He has been a volunteer dentist for Mission of Mercy clinics in both North Carolina and Florida. He also traveled to Nepal for five weeks during dental school to provide care to the greatly underserved populations in the Khumbu mountain region along the route to Mt. Everest.
Dr. Brown resides in Durango, Colorado, with his wife Allison, his son Llewyn and their two dogs. He and his family enjoy hiking, skiing, hunting, fishing and any other excuse to spend time outdoors.  When not outdoors, they enjoy cooking together and listening to a wide variety of music genres.  Dr. Brown roots for the North Carolina Tar Heels and the Houston Rockets.
Dr. Brown believes strongly in the model of integrated healthcare and where dentistry and oral health fit within it.  He understands how important a role healthy dentition plays in overall health, self-confidence and societal success.  He enjoys taking the time to get to know his patients – it's not all "drill and fill." He helps create a stress-free environment so that each patient arrives and leaves feeling confident that he or she was treated properly, professionally and with fantastic outcomes.
Axis Health System is a provider of Colorado Crisis System Services. Funded in part by the Colorado Department of Human Services. 
Axis Health System complies with applicable Federal civil rights laws and does not discriminate on the basis of race, color, national origin, age, disability, or sex. Axis Health System does not exclude people or treat them differently because of race, color, national origin, age, disability or sex. For more information, click here.