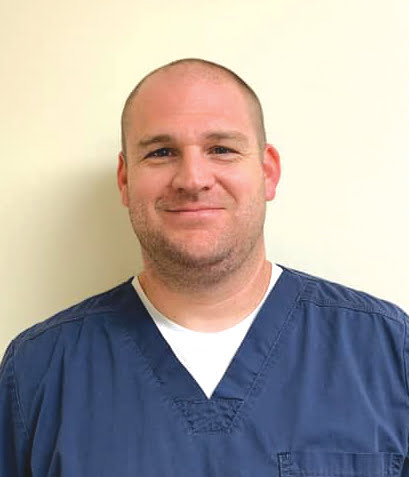 Dr. Jordan Kofoed, DDS, is a dentist at Dove Creek Integrated Healthcare in Dolores. 
About Dr. Jordan Kofoed, DDS
Dr. Jordan Kofoed is a dentist in Dove Creek Colorado. He's also the Axis Health System Oral Health Director. He earned degrees from Utah Valley University and The University at Buffalo School of Dental Medicine in New York. Dr. Kofoed is passionate about dentistry and is thrilled to be practicing in Dove Creek. He is drawn to the small-town life and the sense of community that comes with it.
Dr. Kofoed grew up in a small town in southern Utah, where he enjoyed the outdoors. Hunting, fishing, camping, horseback riding, and sports are some of his favorite activities. Most of all, he loves spending time with his wife and three children.
Axis Health System is a provider of Colorado Crisis System Services. Funded in part by the Colorado Department of Human Services. 
Axis Health System complies with applicable Federal civil rights laws and does not discriminate on the basis of race, color, national origin, age, disability, or sex. Axis Health System does not exclude people or treat them differently because of race, color, national origin, age, disability or sex. For more information, click here.