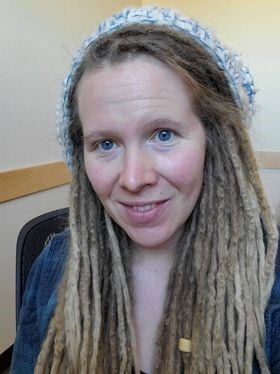 Karen Hall, LCSW, LAC, is a Licensed Clinical Social Worker who provides therapy for children and families at Archuleta Integrated Healthcare in Pagosa Springs.
About Karen Hall, LSCW, LAC
Karen has worked as a counselor for teens and adults for seven years. She began her career as a wilderness therapy field guide, where she spent over 400 days in the field working with at-risk youth. Prior to joining the Axis Health System team, she also worked with survivors of domestic violence. Karen holds an MSW and has worked as a Detox counselor, crisis therapist and now an outpatient provider for both substance use and behavioral health clients. She is particularly skilled in working with teens and adults who are experiencing challenges with mental health, substance use or both and has a way of building easy rapport with adolescents and young adult clients.
Axis Health System is a provider of Colorado Crisis Services. Funded in part by the Colorado Department of Human Services. 
Axis Health System complies with applicable Federal civil rights laws and does not discriminate on the basis of race, color, national origin, age, disability, or sex. Axis Health System does not exclude people or treat them differently because of race, color, national origin, age, disability or sex. For more information, click here.