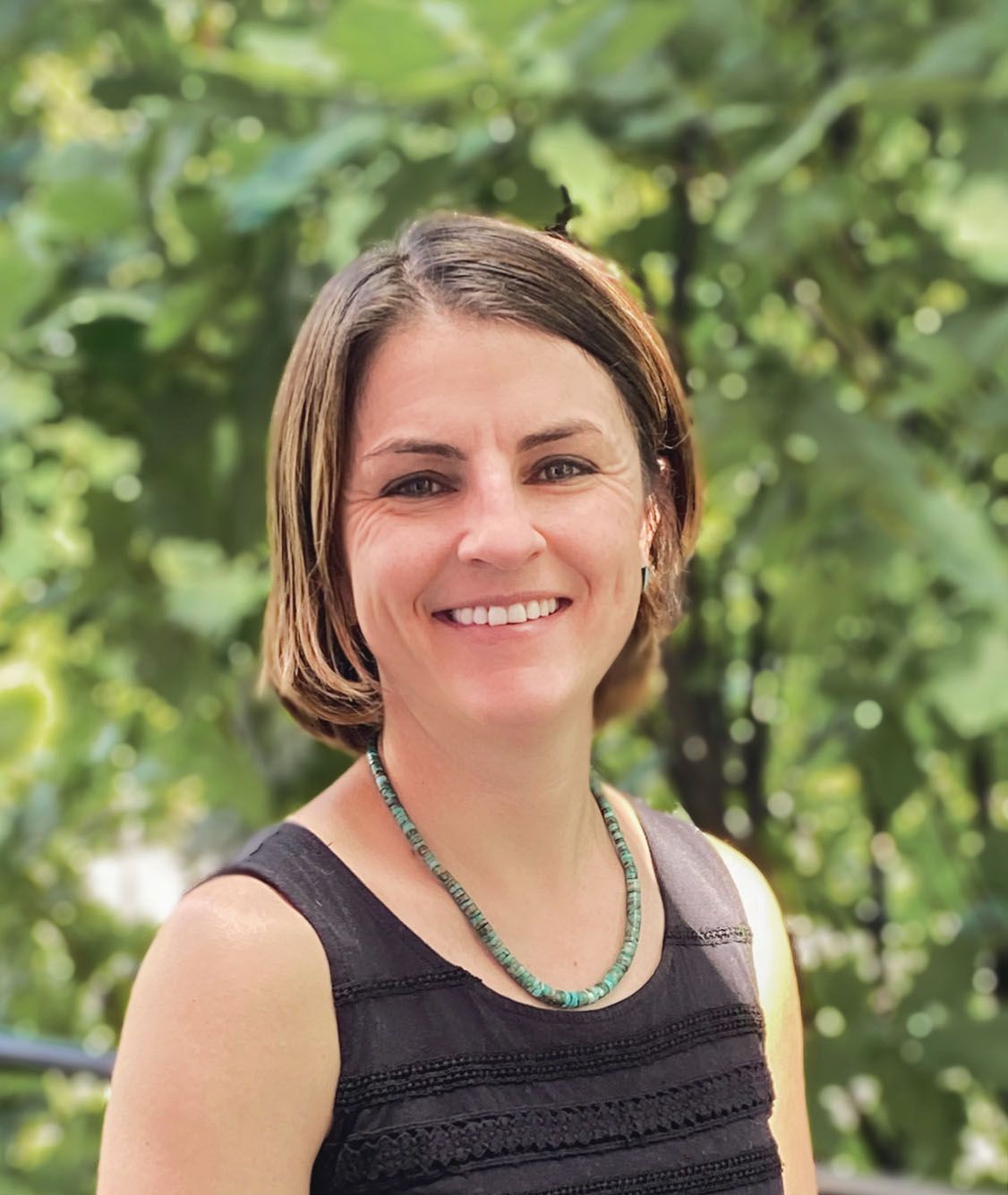 Laura McKeon is a Licensed Social Worker and adult therapist at Columbine Behavioral Healthcare in Durango.
About Laura McKeon, LCSW
Laura McKeon is a Licensed Social Worker (LCSW) at Columbine Behavioral Health. Laura has six years of experience working with individuals and groups across outpatient, inpatient, and crisis settings.  Laura has worked with Axis Health System since 2017 as a clinical staff member, supporting individuals experiencing life difficulties, connecting them to resources, and assisting in overall stabilization. Laura provides warm and responsive help to people as they move through issues such as anxiety, depression, grief, post-traumatic stress, personality disorders, and substance use disorders.
Laura utilizes a variety of integrative therapeutic approaches including EMDR, ego-states therapy, cognitive behavioral therapy, acceptance and commitment therapy, and dialectical behavioral therapy, all within a trauma-informed framework of care. She is an EMDR (Eye Movement Desensitization and Reprocessing) Certified Therapist and an EMDR Consultant in Training (CIT) and cofacilitates the Trauma Recovery Group.
Laura earned a Master of Social Work from the University of Arizona and a bachelor's degree in Anthropology from Fort Lewis College. Laura's background in cultural anthropology has shaped her perspective that each person has a unique path to healing and wholeness. She is from Durango, CO and enjoys running, hiking, birdwatching, personal development, reading, and adventuring with family and friends.
Laura's empathy and gentle sense of humor will put you at ease as you build a trusting relationship with her and make changes towards your best life.
Axis Health System is a provider of Colorado Crisis Services. Funded in part by the Colorado Department of Human Services. 
Axis Health System complies with applicable Federal civil rights laws and does not discriminate on the basis of race, color, national origin, age, disability, or sex. Axis Health System does not exclude people or treat them differently because of race, color, national origin, age, disability or sex. For more information, click here.