24/7 online wellness tool just for you.
What is myStrength? 
We understand many people in our community are coping with challenges right now. Whether it's depression, anxiety, stress, problems with sleep or substance use, or just trying to keep your emotional health balanced, we are here to help.
The Center for Mental Health is offering free, 24/7 access to an online tool, myStrength, to support you and your well-being. You'll find inspiration for mindfulness, strategies for self-care and communication, tools to track your health and mood, and hundreds of videos and activities to keep you mentally strong – all safe, secure, and personalized just for you.
How do I start?
Visit myStrength.com and click on "Sign Up Now"
If prompted, enter our access code CMHSupport

Complete the myStrength sign-up process and personal profile
That's it – you now have access to all the myStrength online wellness tools. You can also download the myStrength app on your mobile device and login to your profile there to access these tools at all times.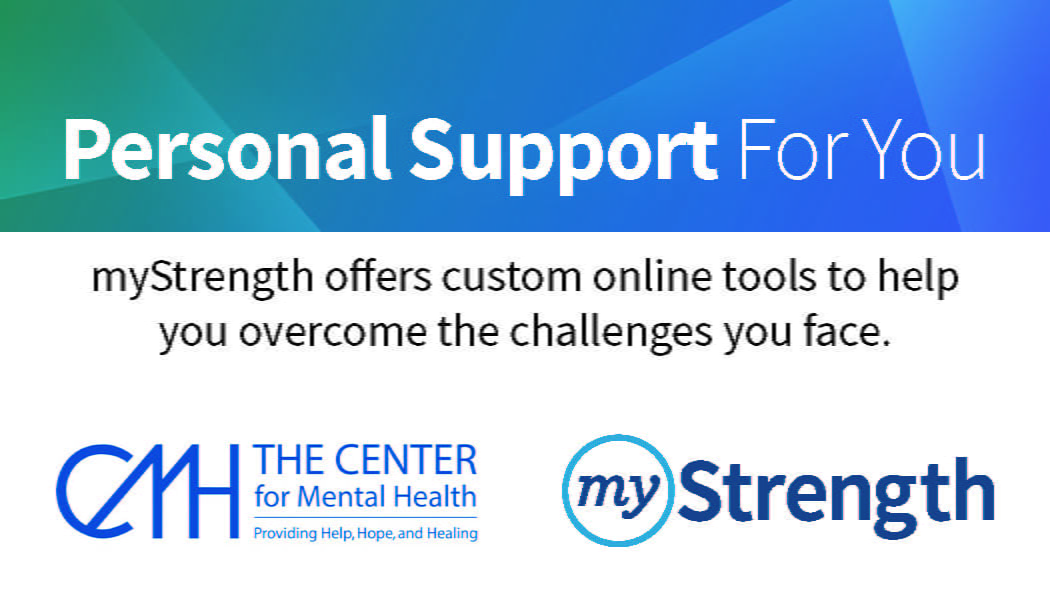 Axis Health System is a provider of Colorado Crisis Services. Funded in part by the Colorado Department of Human Services. 
Axis Health System complies with applicable Federal civil rights laws and does not discriminate on the basis of race, color, national origin, age, disability, or sex. Axis Health System does not exclude people or treat them differently because of race, color, national origin, age, disability or sex. For more information, click here.