You can use a variety of support services inside and outside of our clinics.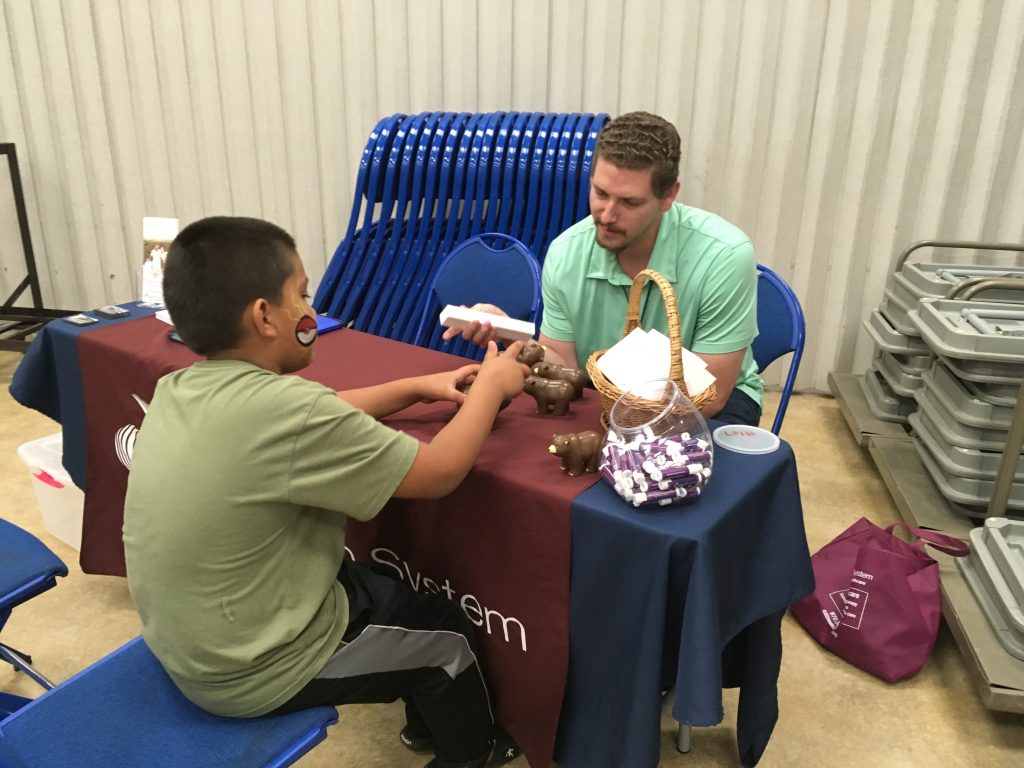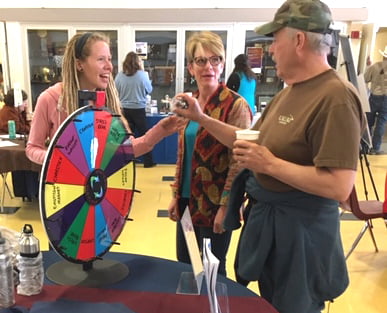 Engagement and Community Services
Axis has a team dedicated to engagement services. This team can connect with hard-to-reach populations. Through outreach programs such as Healthcare for the Homeless, Peer Recovery, Senior Reach, insurance Enrollment Services, and Jail-Based Behavioral Health Services, Axis team members engage with disadvantaged and un/underserved people in the community. These programs are designed to work closely with populations with high needs, chronic and acute issues, people experiencing addiction, homelessness, or isolation and help them find the supports they need in all aspects of their lives.
Outreach Specialists: Our Outreach Program connects with underserved populations to help reduce barriers to care that may not commonly be thought to affect health such as transportation, food insecurity, housing, etc. We maintain strong ties with community partners to make sure any individual seeking care can come to Axis with ease and be directed to the resources that best fit their needs. When possible, Axis conducts outreach at offsite locations to ensure we meet with as many individuals seeking assistance as possible.
Healthcare for the Homeless: Our Healthcare for the Homeless team provides support services for patients experiencing homelessness who are frequent users of ERs and also works to connect persons experiencing homelessness to sustainable housing with wrap-around services and case management. Our Healthcare for the Homeless Outreach Specialist can also assist with applications for and transportation to the Fort Lyon Supportive Residential Community. Axis works with Fort Lyon to ensure access to a long term recovery oriented program for individuals struggling with substance use and homelessness.
Insurance and Medicaid Enrollment: Our locations serve any and all patients, including those on Medicaid, Medicare, under/uninsured. We know that insurance can be tricky to understand- whether you have it, don't have it, or have a really high deductible. It can be difficult to navigate through insurance language and paperwork. Our Outreach and Enrollment Specialists are Certified Application Counselors and can assist with both information on benefits and completion of an application for Medicaid or enrollment in a Qualified Health Plan through Connect for Health Colorado. For assistance, call the location nearest you to be connected with an Outreach and Enrollment Specialist.
Senior Reach: This program for La Plata County residents offers support for the well-being, independence, and dignity of older adults, including short-term counseling, connection and referral to resources, depression screening and short-term treatment, and support and education for family members regarding Alzheimer's or dementia.
Jail-Based Behavioral Health:

Axis provides individual assessment and group work in Montezuma and La Plata County Jails. The team builds a relationship to help inmates engage with support systems after release.

Sexual Health & Family Planning Services: Axis Health System's Sexual Health & Family Planning Program in Archuleta and La Plata counties ensures that every person – regardless of where they live, how much money they make, their background, or whether or not they have health insurance – has access to basic, preventive reproductive healthcare. Confidential services are open to women and men of all ages. You may set up your appointment and attend the visit on your own. We will work with you on adjusting the cost so it is affordable for you; and for some people the services will be free.
SMART Recovery: SMART Recovery is a science-based program to help people manage their recovery from any addictive behavior. SMART recovery works in four areas:

Building and maintaining motivation

Coping with urges

Managing thoughts, feelings and behaviors

Living a balanced life

Supported Employment & Educational Services (SEES): 

Supported Employment & Educational Services (SEES) help Axis Health System patients pursue their education and find a job. SEES provides wraparound vocational services that are recovery-based. It helps people realize their potential and promotes overall wellness.
Axis Health System is a provider of Colorado Crisis Services. Funded in part by the Colorado Department of Human Services. 
Axis Health System complies with applicable Federal civil rights laws and does not discriminate on the basis of race, color, national origin, age, disability, or sex. Axis Health System does not exclude people or treat them differently because of race, color, national origin, age, disability or sex. For more information, click here.