From someone who has been there: help, hope, support.
What is Peer Support?
Peer Support Services are an important part of the recovery journey. In these programs, people who have made major progress in their own recovery from mental illness and/or addiction, receive formal training so they can help others in their recovery journeys. They are called Certified Peer Support Specialists.
Our Peer Support Specialists encourage and support others like them who are on the path to recovery. Since they have lived experience with recovery, they have a unique and honest point of view. They offer practical support, show what recovery can look like, and teach skills to help people who are experiencing mental health challenges to lead meaningful lives in the community.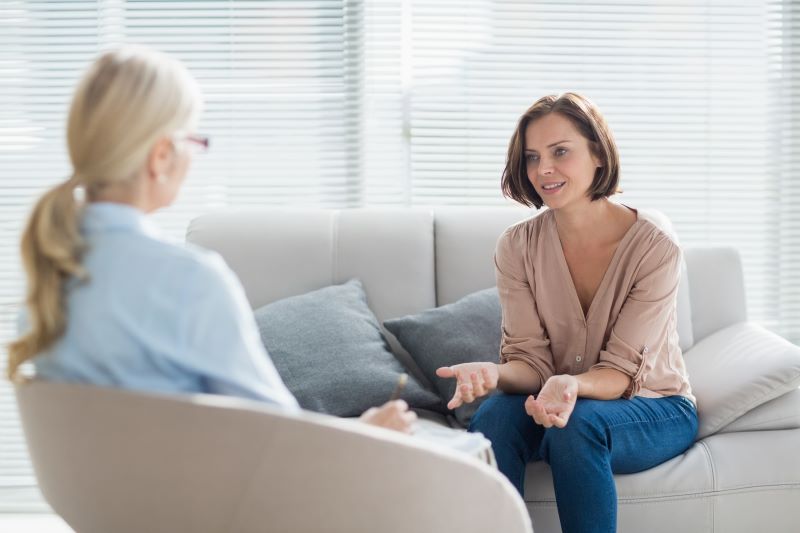 The Center for Mental Health Peer Support Services
PEER CONNECTIONS 
Interact with our Peer Support Specialists who have lived experiences similar to your own and are here to support you along your recovery journey in an accepting and safe environment. They can help you acquire and develop life skills that focus on effective stress and anxiety tolerance, emotion management, communication, and strategies to unlock your potential to maximize your well-being.
VIRTUAL PEER SUPPORT:
We have many virtual peer support groups focused on varying topics. These groups are offered at different times throughout the day Monday – Friday.
Please call 970.252.3200 to find a group and time that works best for you.
SMART RECOVERY GROUPS
We also offer SMART Recovery, an evidence-based program to help people abstain from all types of addictions. Based on Rational Emotive Behavior Therapy (REBT), SMART Recovery is a non-spiritual program full of practical tools to help build motivation to stay sober, cope with urges, regulate emotions, and live a balanced life.
CALL
 

970.252.3200

 

FOR MORE INFORMATION ON OUR PEER SUPPORT SERVICES AT OTHER LOCATIONS.
Axis Health System is a provider of Colorado Crisis Services. Funded in part by the Colorado Department of Human Services. 
Axis Health System complies with applicable Federal civil rights laws and does not discriminate on the basis of race, color, national origin, age, disability, or sex. Axis Health System does not exclude people or treat them differently because of race, color, national origin, age, disability or sex. For more information, click here.