January 17, 2023 
Durango, Colorado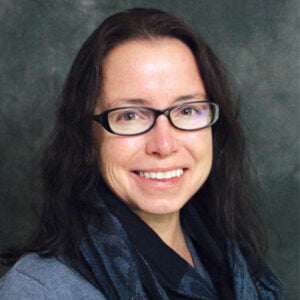 Dr. Jill Rimmey has been promoted and is now also serving as the Medical Director for primary care at Axis Health System.  Dr. Rimmey is board certified in family medicine. She joined Axis in 2018 as a family physician at La Plata Integrated Healthcare prior to becoming the Associate Medical Director in 2021.  Dr. Rimmey is a Doctor of Osteopathy and has provided family medicine care to patients of all ages.    
Originally from State College, Pennsylvania, Dr. Rimmey moved to Southwest Colorado in 1992 after graduation from Towson State University near Baltimore. She attended Kirksville College of Osteopathic Medicine, located in Northeastern Missouri, and completed her residency in Family Medicine at St. Mary's Hospital in Grand Junction, Colorado.  She has been a practicing provider on the western slope since 2006.  "In 2018 I made the decision to join Axis Health System after a thorough evaluation of the mission and guiding philosophies of the organization.  I have continued to learn and grow in this setting, and more than ever, feel a strong connection to the concepts and practical applications of an integrated care model and the benefits it provides to our communities," said Dr. Rimmey.  
"Dr. Rimmey has been such an asset to the Axis care team and patients over the past four years. We are incredibly excited to have her move into this expanded leadership role as the Medical Director," said Shelly J. Spalding, President, of Axis.  Dr. Rimmey deeply embraces the value of integrated, community-based, patient-centered care delivery and the improved health outcomes for patients of all ages. Dr. Rimmey will continue to see patients at La Plata Integrated Health (LPIH).