 The ATU in Durango is a safe haven for people in crisis.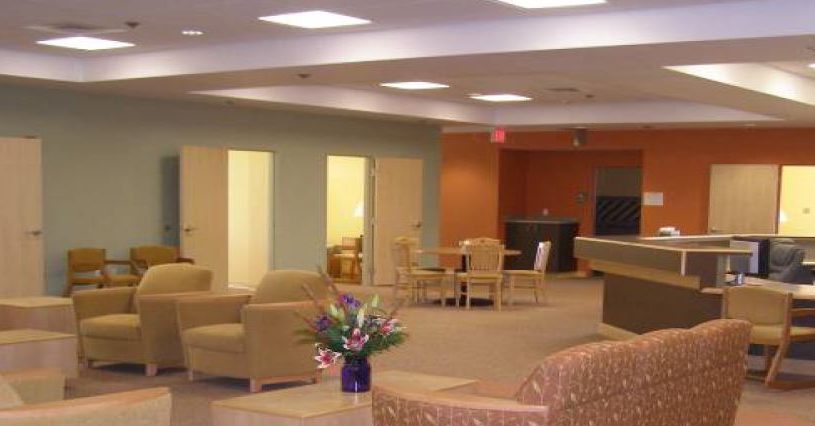 From the minute you enter the ATU in Durango, you experience a sense of calm, safety and caring. The environment is comfortable and quiet. Our staff gives one-on-one attention to help patients feel stable. The ATU is located at Crossroads at Grandview, near Mercy Regional Medical Center in Durango. If you are in crisis, you can walk in to receive care during regular business hours. After hours, call the Axis 24/7 Care Line at 970.247.5245.
You are not alone. We can help you.
If you or someone you know is experiencing a mental health crisis, we can help. The Acute Treatment Unit (ATU) provides a short-term psychiatric stabilization for people in crisis. The ATU is supportive, calm and safe. First, the team of dedicated mental health providers offer 24/7 support. Second, a stay at the ATU allows people to stay in their local community near friends, family and work. In addition, the ATU accepts most private insurance, as well as Medicare and Medicaid, and offers a sliding-fee scale for those who qualify.
The ATU care team includes therapists, nurses, case managers and psychiatrists. This team can help you feel stable in a healing environment. The ATU is designed to provide an alternative to out-of-area inpatient psychiatric hospitalization. We welcome people over 18, through voluntary or involuntary admissions. Services at the ATU in Durango include:
Psychiatric care

Medication management

Peer support

Individual, group and family therapy

Case management
What is a crisis?
A crisis occurs when a stressful life event makes you feel overwhelmed. In this situation, you may feel unbalanced. Your usual coping and problem-solving skills don't work for you. A crisis means you might not be able to function at work or maintain relationships with loved ones. You might feel a loss of purpose or feel that life is meaningless. You are not alone. We can help you with immediate assistance and ongoing care.
A crisis is different than an emergency, which is life-threatening and demands an immediate 911 response. The most important early response in an emergency is life preserving: secure your physical safety, deal with medical issues, get away from dangerous situations and physical violence. If you are in an emergency situation, please call 911.
When it's best to have your crisis needs evaluated in the community, our Regional Crisis Team is available to respond. During business hours, you have the option to walk in to any Axis Health System location. Outside of business hours – or at any time – you can call the 24/7 Axis 24/7 Care Line at 970.247.5245. Our Regional Crisis Team will determine the best location for your evaluation. The Regional Crisis Team serves Archuleta, La Plata, Montezuma, Dolores and San Juan counties. 
Axis Health System is a provider of Colorado Crisis Services. Funded in part by the Colorado Department of Human Services. 
Axis Health System complies with applicable Federal civil rights laws and does not discriminate on the basis of race, color, national origin, age, disability, or sex. Axis Health System does not exclude people or treat them differently because of race, color, national origin, age, disability or sex. For more information, click here.