Cortez Oral Health Clinic
Dental Care
101 South Maple St., Suite B
Cortez, CO 81321
Tuesday-Friday
7:30 a.m. to 6:30 p.m., closed for lunch from 12 to 1 p.m.
Closed on Mondays
Dental care appointments are also avaiable at the following locations:
After-Hours Medical Consultation:
In the event of a medical emergency, dial 9-1-1 or go to the nearest emergency department or hospital. If you have an after-hours medical concern (that is not a medical emergency), call 970.247.5245 to talk with a Registered Nurse (RN).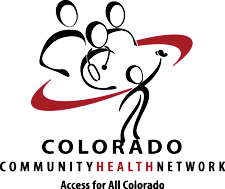 Cortez Oral Health Clinic is one of Axis Health System's six federally designated Community Health Center (CHC) sites. CHCs are located in medically underserved areas throughout the nation. CHCs make comprehensive primary care accessible to all people regardless of insurance status and improve the health of the whole community. Cortez Oral Health Clinic is supported by the Health Resources and Services Administration (HRSA) of the U.S. Department of Health and Human Services (HHS) as a Health Center Program grantee under 42 U.S.C. 254b.
Dental care in Cortez
 Our Cortez dental care providers are skilled and ready to serve you. Cortez Oral Health Clinic (COHC) offers a variety of services. First, we encourage preventive care with regular dental exams and cleanings. We teach patients and their families about good hygiene. Second, our team offers emergency and restorative dental services. For example, this includes x-rays and fillings. In addition, our team offers extractions (tooth pulling), root canals and crowns.
Patients of all ages 
Cortez dental care providers welcome new patients of all ages at Cortez Oral Health Clinic. We encourage early care for children – starting with the first tooth. For instance, our care team gently teaches young children how to brush, floss and take care of their teeth.
Health First Colorado (Colorado's Medicaid)
Cortez Oral Health Clinic accepts Health First Colorado dental benefits (Colorado's Medicaid program). To learn more about specific dental benefits for children and adults, visit Health First Colorado's benefits page. 
Payments 
Patients have a variety of payment options through our dentists in the Cortez area. We accept most private insurance, Medicaid, CHP+, and people without dental insurance. We offer a sliding-fee scale for those who qualify.
Todas nuestras sucursales ofrecen servicios de interpretación por teléfono y video para asegurarnos que tus necesidades médicas se cubran de forma amable y profesional. Haz clic aquí para obtener más información en español sobre cómo registrarte como paciente, así como también información sobre facturación, seguro de salud y nuestra escala móvil de tarifas.
To access interpretation services call 970.335.2288; or if you are deaf or hard of hearing, please call 800-656-3656 for Colorado TTY services. Expect a short delay as our staff connects you with an interpreter.
We are happy to discuss billing and insurance options with you.  Please call us to learn more about options that are available to you.
We accept Medicaid at all locations.
For billing and insurance questions, click here.
Axis Health System is a provider of Colorado Crisis Services. Funded in part by the Colorado Department of Human Services. 
Axis Health System complies with applicable Federal civil rights laws and does not discriminate on the basis of race, color, national origin, age, disability, or sex. Axis Health System does not exclude people or treat them differently because of race, color, national origin, age, disability or sex. For more information, click here.