Columbine Behavioral Healthcare Mental
Health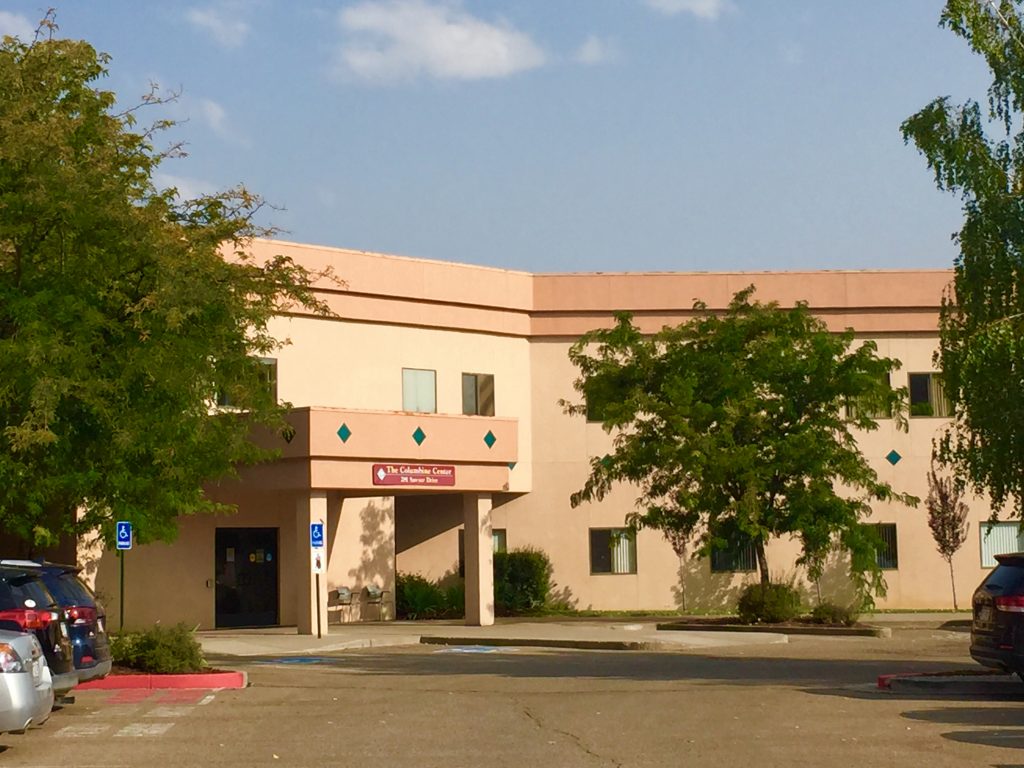 281 Sawyer Drive, Suite 100
Durango, CO 81303
Monday – Thursday
8 a.m. to 6 p.m.
Evening groups as scheduled.
Friday
8 a.m. to 5 p.m
Your care options
Individual & group counseling
You have a choice of many types of counseling. For example, Axis mental health care includes individual and group counseling. First, this provides the opportunity to look at how you would like to change your life. Second, you can examine what holds you back. Finally, you can get help to get to where you'd like to be. At your first appointment, you and your provider will talk about options. Importantly, you will have a choice of one-on-one counseling, group counseling or a combination of both. To sum up, you will choose the best type of treatment for you.
Substance use treatment
Some of our providers specialize in substance use disorder services. For instance, they offer treatment to help you identify and change addictive patterns. Therefore, the treatment will help you thrive. Through our Integrated Dual Diagnosis Treatment program, people talk about their emotions. For example, they talk about anxiety, grief, depression and sadness. In addition, they talk about situations that may trigger unhealthy subtance use.
Dialectical Behavior Therapy
You may want to try Dialectical Behavior Therapy (DBT). Research has shown that DBT helps treat many issues. First, it can treat substance use, depression, and post-traumatic stress disorder (PTSD). Second, DBT can treat eating disorders. DBT involves groups, on-on-one treatment, coaching by phone and a  team approach. DBT teaches skills for mindfulness, stress management and easing painful situations. You will learn how to ask for what you want and create boundaries. In addition, you can learn to change the emotions you want to address.
Psychiatric care
Some mental health conditions may require medication. Axis mental health care includes psychiatric providers who specialize in behavioral health and medication management. Therefore, they can support your recovery.
Todas nuestras sucursales ofrecen servicios de interpretación por teléfono y video para asegurarnos que tus necesidades médicas se cubran de forma amable y profesional. Haz clic aquí para obtener más información en español sobre cómo registrarte como paciente, así como también información sobre facturación, seguro de salud y nuestra escala móvil de tarifas.
To access interpretation services call 970.335.2288; or if you are deaf or hard of hearing, please call 800-656-3656 for Colorado TTY services. Expect a short delay as our staff connects you with an interpreter.
We accept Medicaid, CHP+, Medicare and most private insurances. For those who are uninsured, we offer a sliding-fee scale discount for those who qualify.
For billing and insurance questions, click here.
Axis Health System is a provider of Colorado Crisis System Services. Funded in part by the Colorado Department of Human Services. 
Axis Health System complies with applicable Federal civil rights laws and does not discriminate on the basis of race, color, national origin, age, disability, or sex. Axis Health System does not exclude people or treat them differently because of race, color, national origin, age, disability or sex. For more information, click here.